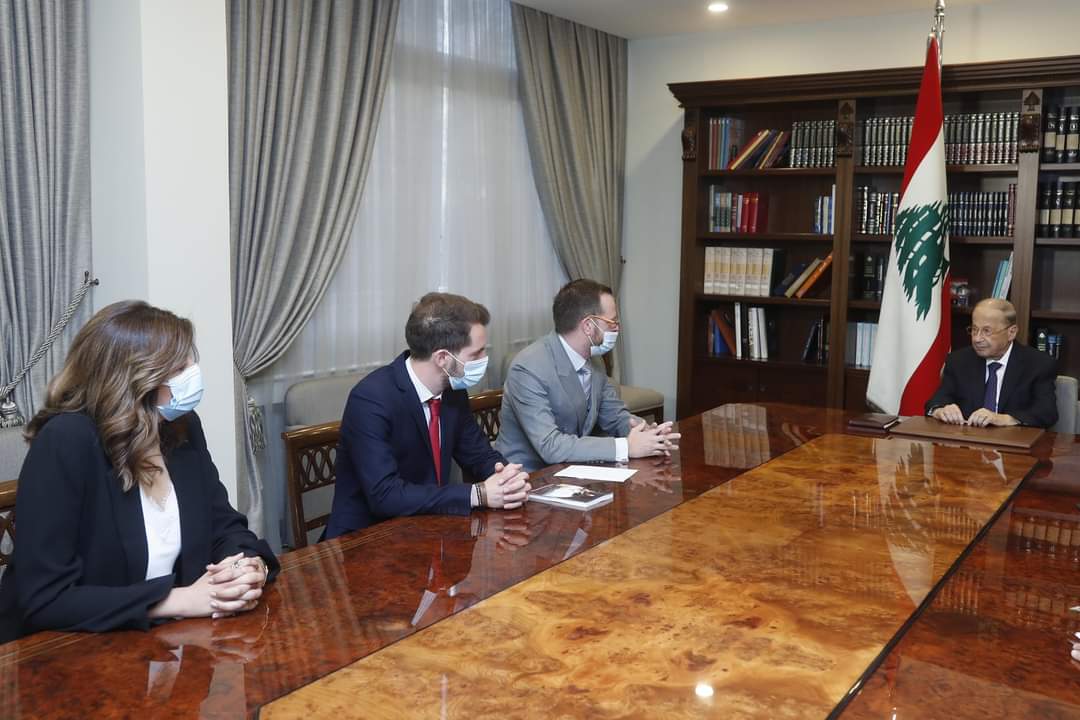 President Michel Aoun meets SOS Chrétien d'Orient
President Aoun received the Director General of SOS CHRETIENS D'ORIENT, Mr. Benjamin Blanchard, Head of Mission in Lebanon Arthur Lanternier, and Lebanon Mission Project Director Mrs. Karen Ashkouti, who briefed the President of the Republic on the relief work that the association is carrying out in Lebanon, especially those that were carried out after the explosion that occurred in the Beirut port on August 4, which focused especially on caring for those affected, providing means of support for them and for hospital health centers that suffered severe damage.
President Aoun thanked the delegation for what the association was doing, especially after the port explosion, referring to the difficulties that Lebanon is facing, especially due to the repercussions of the Syrian displacement on the various sectors in the country. He stressed the need to work for the return of the displaced Syrians to safe areas in their country, to provide them with assistance there, and the importance of the international community's support for this return as well as keeping up the humanitarian organisations for it.
ODiaspora team