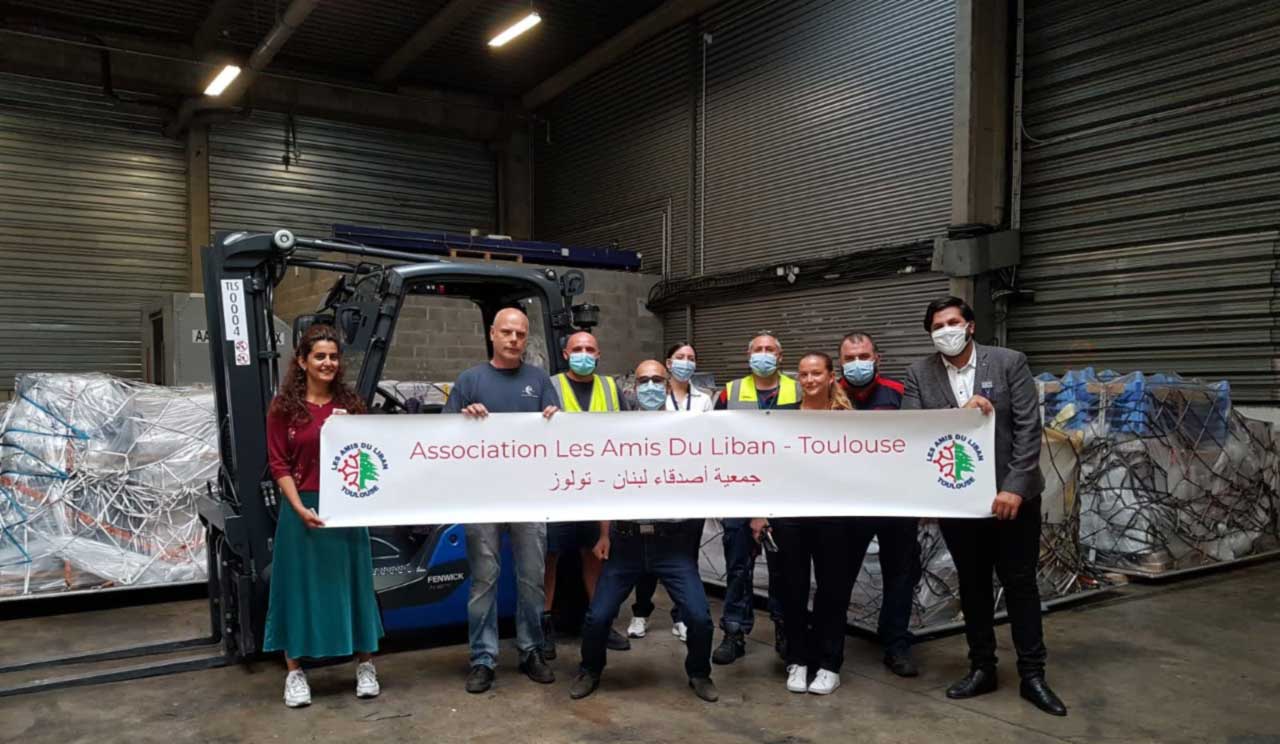 The friends of Lebanon Toulouse – Operating in Lebanon
The Association
The association "Les amis du Liban – Toulouse" (https://www.amisduliban-toulouse.org/) is a non-profit, areligious and apolitical association.
It was founded on 07/16/2015 by the French- Lebanese community living in Toulouse. One of its main goals is to welcome and help the Lebanese students pursuing their studies in Toulouse universities, as well as develop and consolidate the links between the French- Lebanese living in Toulouse.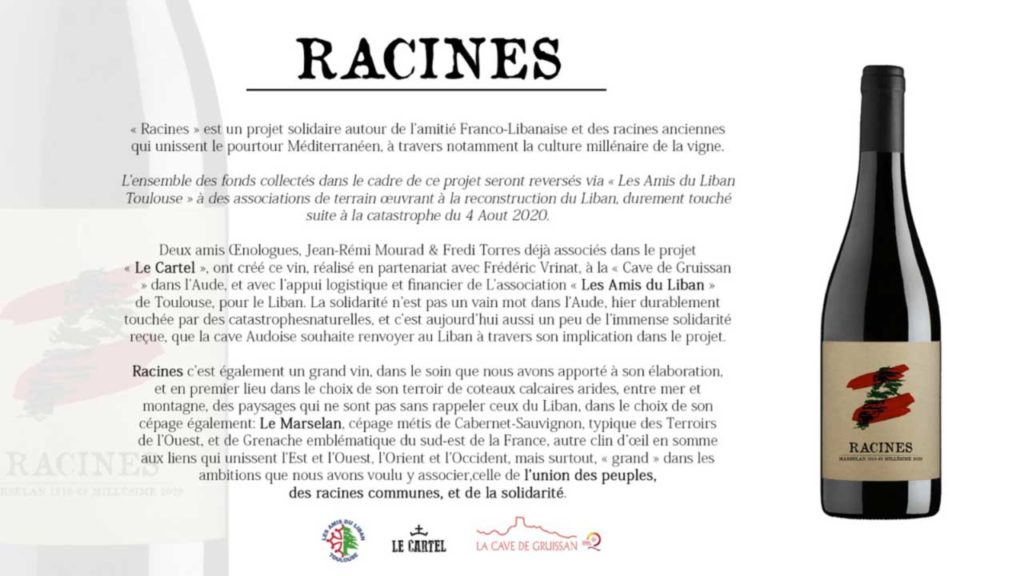 Following the October 4th 2020 blast in Beirut's harbor, the association has now added a humanitarian role. "Les Amis du Liban – Toulouse" and its members have organized multiple relief projects as part of their "OPERATION LIBAN" campaign. This campaign, which started in summer 2020, aims at collecting donated funds and relief material including first aid goods like food, hygene products but also construction material. The collected materials and funds are shipped and distributed to NGOs based locally in Lebanon.
But beyond the direct members of our organization, a lot has been achieved in "OPERATION LIBAN" thanks to the solidarity of the people from Toulouse and around. This explosion in Beirut last summer has stirred difficult memories in Toulouse, as itself was hit in 2001 by a similar explosion. The memory of this event has created a wave of solidarity including both private donors and large companies like the aircraft manufacturer Airbus based in Toulouse. Thanks to this wave of solidarity, the association was able to collect 90 meter cube of relief material very quickly which was air-shipped immediately onboard an Airbus test aircraft provided by its Foundation. As the aircraft was returning from Beirut to Toulouse, it was also used to bring back 11 Lebanese students enrolled in French universities.
The solidarity of Toulouse and its region has extend well beyond this first wave of aid. Later in the fall, the association had collected enough food, educational and construction material to send 5 containers to Lebanese NGOs. The second relief was shipped by sea in October with the support and assistance of the CMA/CGM foundation.
The culture of fine winemaking is another common denominator between France and Lebanon. So when the Lebanese oenologist Jean Remi Mourad approached "Les Amis du Liban – Toulouse", the association was glad to launch the fundraising project called "Racine" around this common heritage. Jean Remi Mourad and Freddy Torres (oenologists), in partnership with Cave De Gruissan have created a "Marselan" wine; bright, full bodied but without heaviness, a nice wine which will be bottled on March 16. The profits will go to several NGOs in Lebanon. This wine is on sale on the association's website at the following address: https://www.amisduliban-toulouse.org/vin-racines
The Wine
At the end of 2020, two oenologists, Jean-Rémi Mourad & Fredi Torres decided to help a country particularly affected by several disasters during the last months: Lebanon. They created "RACINES", a French wine produced in partnership with Frédéric Vrinat ("Cave de Gruissan" – www.cavedegruissan.fr – in Aude, south of France), and with the logistical and financial support of the association " Les amis du Liban "from Toulouse. Chloé Maksoud designed the label of the bottle.
Racines is a great wine mainly in the choice of its "terroir" of arid limestone hillsides, between sea and mountains, landscapes that are reminiscent of those of Lebanon. The choice of its grape variety is also interesting. In fact, Le Marselan, a mixed Cabernet-Sauvignon grape, typical of the Terroirs of the West, and Grenache, emblematic of southeastern France. Racines is a delicious and racy wine elaborated with the same care as the one Jean-Rémi and Freddy give to their own wine Le Cartel (www.lecartelvin.com), already well known to wine lovers. It is a full-bodied wine that also offers a fruity side and spicy aromas. It is a light and easy-drinking wine that we invite you to discover.
---
The wine can be shipped all around the world but for orders outside France, please contact directly the "Association les amis du Liban – Toulouse" so they can give you the exact shipping costs and details for customs.
Text and images by "Joanne Maalouf – Les Amis du Liban".