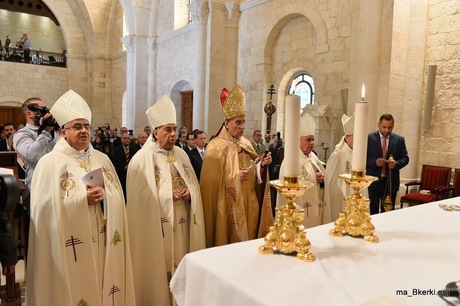 The Maronite Patriarch Cardinal Bechara Rai chaired Monday a mass service in appreciation of France and prayed for its prosperity, and peace. Rai extended his prayers for the French people, who will also elect a new president, in the near future.
The Holy Sermon was attended by the French Ambassador Emmanuel Bonne and a number of the French embassy employees.
Following the sermon, Patriarch Rai received the newly appointed Lebanese Armed Forces Commander Joseph Aoun in Bkirki where they discussed the general security situation in Lebanon.