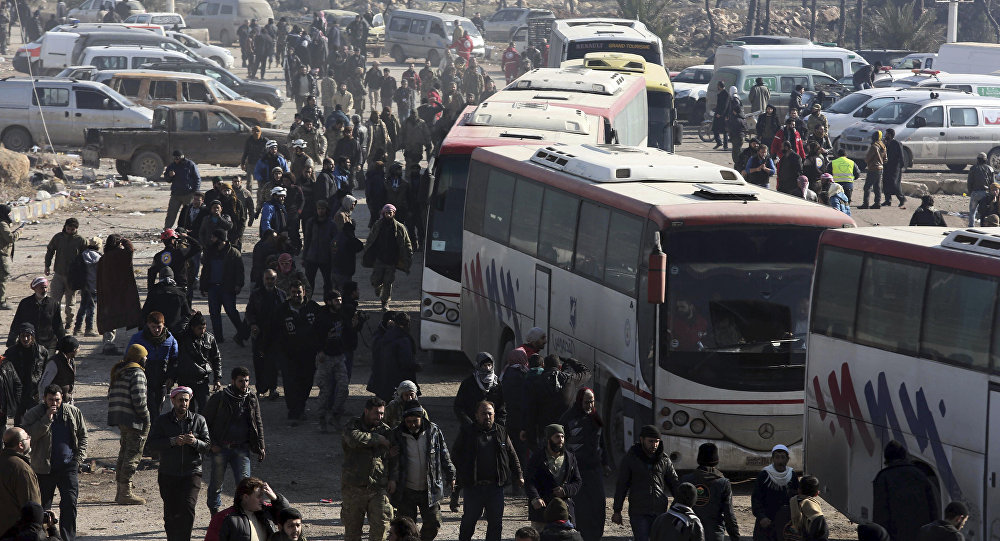 Russian, Turkish Negotiations On Syria Not Cancelled Despite Ambassador's Murder
The Turkish Foreign Ministry has confirmed that trilateral Russian, Turkish and Iranian negotiations on Syria won't be delayed despite the murder of Russian ambassador to Turkey Andrey Karlov.
A Turkish foreign ministry official told reporters on Monday, "(The meeting) will be to understand the views of all three sides, laying out where we all stand and discuss where we go from here…It is not a miracle meeting, but will give all sides a chance to listen to each other." A Turkish riot police van is stationed outside the US Embassy as supporters of President Recep Tayyip Erdogan were expected to come to protest, in Ankara, Turkey, Monday, July 18, 2016 © AP Photo/ Burhan Ozbilici US Embassy in Ankara on Alert Amid Reports of Shooting The three nations will seek to reconcile major differences in their perspectives on Damascus, namely, Turkey's desire to see Syrian President Bashar Al-Assad removed from power while Russia and Iran support the leader of the embattled country. Russian Foreign Minister Sergei Lavrov told reporters that the leaders, "Hope to speak in detail and concrete terms with those who can really bring about an improvement in the situation on the ground, while our Western partners are busier with rhetoric and propaganda and aren't influencing those who listen to them." Reports have Turkish Foreign Minister Mevlüt Çavuşoğlu en route to Moscow when he got word of Karlov's death, which occurred as the ambassador was giving a speech at an art gallery in Ankara.
Read more: https://sputniknews.com/world/201612191048759230-trilateral-negotiations-still-scheduled-syria/